What Is The F4 ROAD TRIP?
It's A Landscape Photography Course Like No Other
The VIP Package contains a wealth of educational material:
40+ In the Field Photography Lessons
37 Post Processing Lessons
Over 20 Hours of Content
Learn How 4 Professional Photographers Work in Real Life Situations
In January of 2020, our group of YouTube stars known as F4 (Thomas Heaton, Nick Page, Gavin Hardcastle and Adam Gibbs) embarked on a mission to create a totally original landscape photography course under the guise of a feature-length movie.
During this epic road trip, we quickly realized this story was too big to be a movie and so Season 1 of the F4 ROAD TRIP was born. Behold 10 episodes of unique 'edutainment' that takes you on an emotional rollercoaster through some world-class landscapes. You also might just learn a thing or two.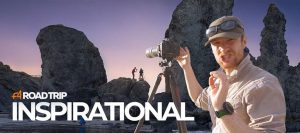 F4 takes you on a landscape photography adventure like no other. If you're not completely appalled by our antics, you'll be inspired to embark upon your own adventures – just don't hold us responsible.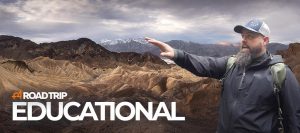 This landscape photography course teaches you in-depth landscape photography tutorials in some of the most spectacular locations of the Western USA.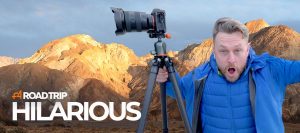 Learning landscape photography should be fun. F4 keeps the laughs coming while sneaking in some valuable tips to make you a better photographer and artist.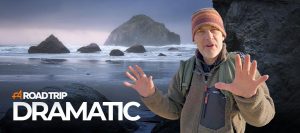 The F4 Road trip is more than just an online photography course. It's a story and a journey fraught with disaster, challenges and victories. Join the adventure right now.
$299
F4 ROAD TRIP + POST PROCESSING TUTORIALS + BTS
10 Episodes
7 Hrs of Episodes
Contains 43 In Field Tutorials
4K Video Files
37 Post Processing Tutorials
13 Hrs of Post Processing
RAW Files Included
5 BTS Episodes
You must log in to submit a review.
Secure Checkout
Once you've decided which option is right for you just hit the 'Purchase' button and you'll be taken to a secure checkout page where you can purchase your instant download with either your credit card or Paypal account.
What if I Don't Have a 4K Screen?
No problem. You don't need to have a 4K computer display or TV to watch these videos. Our MP4 video files should play on any device.
Why Do We Have to Pay?
The F4 road trip project is finally here, hooray! But wait, what! I have to pay for it? Truth is, we would all love nothing more than to release all 10 episodes of the F4 Road trip as a regular vlog style video course, free of charge. Unfortunately, even with a passion project like this, we still have to make money not only to live but also to pay for the production itself. We hope that you understand our position and realize that your support helps a great deal in continuing to bring you future content. The F4 Road Trip is the biggest, most ambitious project that any of us has worked on. We spent 5 months working on the creation of this content and a considerable amount of our own personal savings because we wanted to create something we'd be proud of for the rest of our lives. We believe that we achieved that goal. If you enjoy the content that we regularly publish for free on Youtube, the best way to support us is to purchase high quality premium content like the F4 Road Trip.