Richard Wakefield – Shooting a skull doll image tutorial
Videos by this instructor: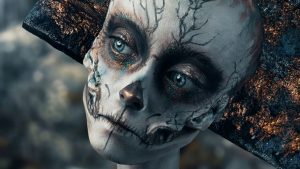 Shooting a skull doll image tutorial – Part 1
Visual Artist Richard takes you to a special effect shooting. Creating doll images. In this video, he shows you how to deal with shooting a background that matches the doll image and other lighting techniques. But also how he depends on makeup and all kinds of effects that can be made with makeup. By collaborating with other specialists you can create beautiful images together. Richard shows you his working method from which you can learn a lot.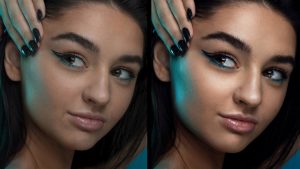 Dodge, burn and gradient mapping
Dodge, burn and gradient mapping… These are the ingredients of this educational video by Richard Wakefield. When you understand these techniques, you will be able to perfect your portraits. Especially the way in which the skin is processed and still comes across as very naturally leads to a high-quality portrait.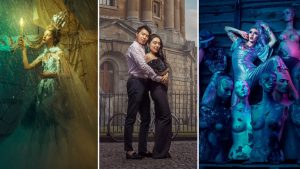 Effective use of Spotlight in Photoshop
Today Richard tells you more about how he uses a spotlight effect in Photoshop. A spotlight can be applied to photos to draw attention to the main subject. It can be a bit more difficult when you take the same technique with you when editing a so-called 'White Shot'… With the clever trick that Richard teaches you, you'll have a new technique for editing your own photos!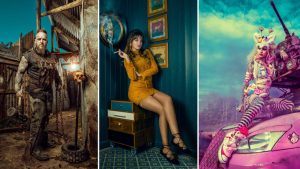 Selecting locations and models
Richard gets a lot of questions about how he got his models and the locations where he photographs. His work typifies the optimal combination of model and location. This is not just any old thing but is carefully selected by him. Of course, there is nothing wrong with photographing a model in a standard environment, but if you want a unique image then you also need to pay attention to this. In this video, he explains to you what his method is.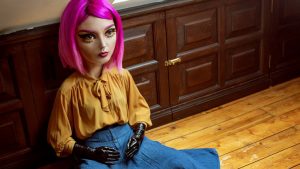 Pre Doll Photoshop 101
With the next Skull Doll tutorial, Richard not only teaches advanced image editors on how to make such a skull doll just like him, but novice users will also be able to learn from it. Richard takes the time to explain in detail how to work in Photoshop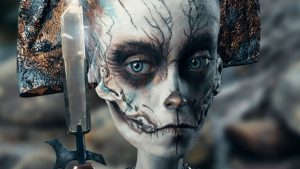 Shooting a skull doll Tutorial – Part 2
In the second part of the video Shooting a skull doll Richard shows you how he is working on the image in detail. Step by step he shows his way of working in order to achieve a brilliant result. All kinds of techniques come along with which Richard greatly changes the face of the model. Interesting for special effects in portraits!
You must log in to submit a review.